PFA Diversity, Equity, and Inclusion Initiative
Introduction to Phase I, Exploring Unconscious Bias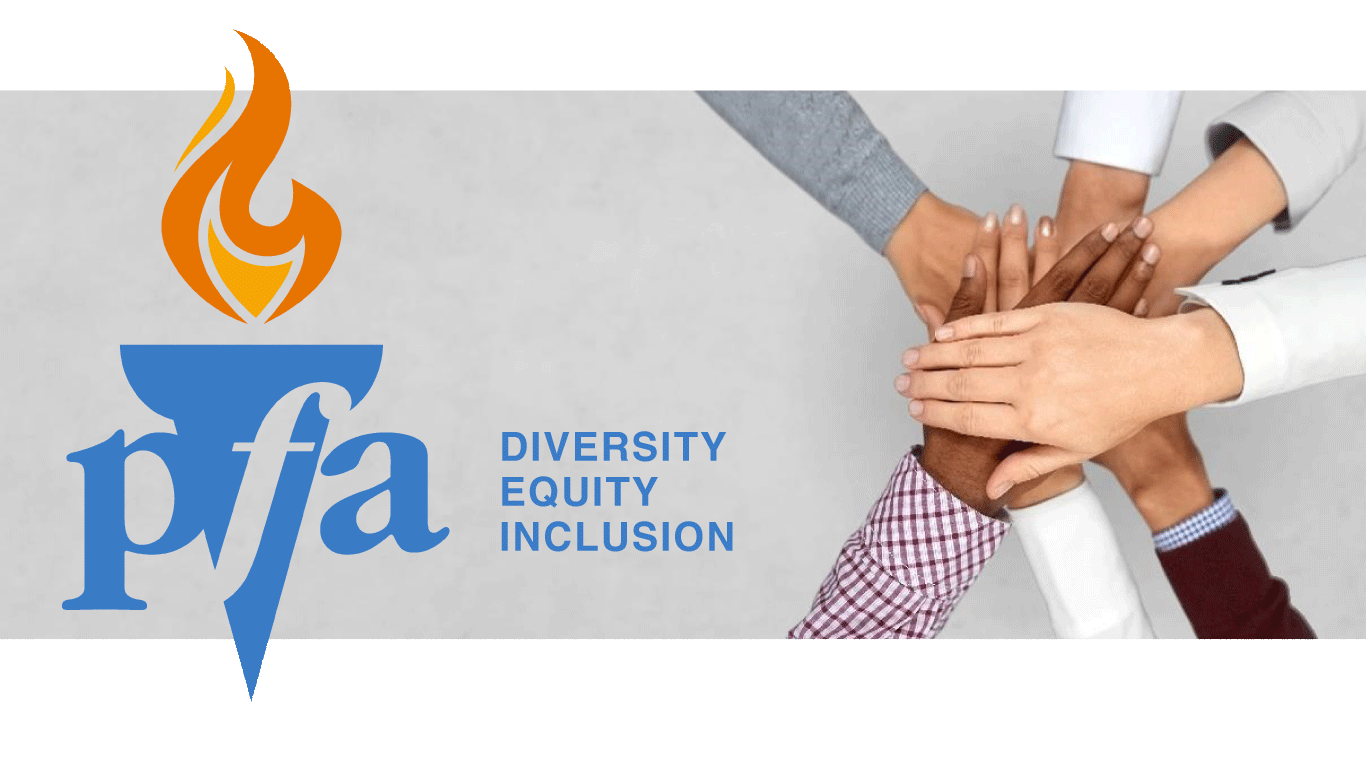 Welcome to Phase 1 of the PFA Diversity, Equity, and Inclusion Initiative (DEII). This effort is made possible through the generous support of PFA member organizations, partners and friends and is available to all PFA groups as a benefit of membership in the Professional Fraternity Association. The purpose of this initiative is to leverage the collective impact of PFA member organizations toward positive change toward greater diversity, equity and inclusion.
Individually, we can influence our chapters and the professions we serve. Together, our impact in the DEI space will be amplified on more than 1000 college campuses, engaging as many as 100,000 students.
We are truly excited to launch this opportunity for members to get involved! Our first step in this journey is an opportunity for you to learn more about bias – and to actually engage personally to learn more about bias – a critical component in increasing equity across member organizations and all who we influence.
Through the PFA DEII, you can do something you likely have never done before. You can take a (confidential) personal bias assessment yourself. Click here to the next page where you can learn a little more before you dive in.